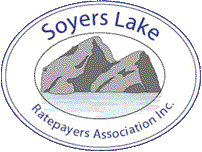 Last updated - July 15, 2015
2015 Annual General Meeting details and pictures were added (see below).
More Wildlife photos were added to the

Wildlife in Haliburton

gallery of the PHOTOS area
---
Soyers Lake Photo Contest
Thank you to all of you who submitted pictures to our first photo competition for the year 2014. We are delighted with the response and were fortunate to have the opinion of a professional photographer to help us make our final decisions about the best pictures.

The Winners are:
In the Scenery Category - Karen Doucette for Relections Soyers Lake
In the Wildlife Category - Glenn Ramsdale for Horse
In the Action Category - Terry Rutherford for Blue Heron Flying




---
Current Soyers Lake News
2015 Soyers Lake Annual General Meeting

(Added July 15, 2015)

Soyers Lake Spring 2015 Newsletter

(Added May 5, 2015)

Minden Hills Passes New Noise By-Law

(Added October 21, 2013)

Septic System Video

(Added July 7, 2013)

Changes to the Trent Severn Waterway

(Added February 9, 2013)

Soyers Lake Donates to HHHSF

(Added November 14, 2012)

Shoreline Tree Preservation By-Law

(Added November 14, 2012)

Low Impact Lake Recreation

(Added March 23, 2012)

The Importance of Calcium in our Lakes

(Added March 23, 2012)

It's All About the Water

(Added January 29, 2012)

As the Temperature Rises

(Added July 24, 2011)

Informational Cottage Posters

(Added June 16, 2011)

New SWAP SHOP area on this Website

(Added November 3, 2010)

New Members Only Features on this Website

(Added August 9, 2010)



Area News
---
Soyers Lake Activities Calendar - 2015
Annual General Meeting
The 2015 Annual General Meeting was held at the Haliburton Highlands Outdoors Association Fish Hatchery on Saturday July 11, 2015. Debbie Balika gave a presentation on Water Quality in Soyers Lake and you can view her presentation by CLICKING HERE (Requires a Powerpoint viewer)

Soyers Lake Bass Derby
The annual Bass Fishing Derby is again being held for children under 16 years of age. The Derby will begin on the Opening Day of Bass Fishing Season and will end at the Corn Roast. Fish must be caught in Soyers Lake. We promote "Catch and Release" and in order to accomplish this you will bring to the Corn Roast pictures of your longest bass with a clearly visible tape measure lying along its length. The fish will be judged on length alone.

Soyers Lake Golf Get Together - Saturday July 18, 2015
The format of the golf tournament will be a social non-competitive NINE and DINE. The tournament will be held at the Blairhampton Golf Club on Saturday July 18.

Fun Sail - Saturday August 1, 2015 at 2:00pm
The No Wind date will be Sunday, August 2, 2015 at 2:00pm. Please get out your sailboats and join us at 2:00pm at the North end of the lake for a fun-filled afternoon on the water.

Corn Roast - Saturday August 22, 2015 at 5:00pm
The 2015 Corn Roast will be held at the Haliburton Highlands Outdoors Association Fish Hatchery on Saturday august 22 at 5:00pm. Please come out and meet your neighbours for some camaraderie and good cheer. There are games for the children and supper for all with burgers, hot dogs and of course, corn on the cob.

---
Pictures from 2014 Events
// *** BANNER ADs ***