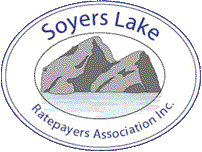 Last updated - November 15 &amp 18, 2015
The 2015 Survey was added. We are asking all members to take a minute to answer the 3 questions in the survey about the annual corn roast and other social activities. (Make sure you have your login information handy)



The Soyers Lake Fall Newsletter was added in the MEMBERS ONLY / NEWSLETTERS area (Make sure to have your login information ready)


Soyers Lake Photo Contest Pictures were added in the PHOTOS area and below.
---
Soyers Lake Photo Contest
Don't forget to submit your photos, especially now that we have a competition for best picture in several categories. All entries must be submitted by December 31, 2015 to be eligible for the 2015 Photo competition and winners will be announced in next year's spring newsletter. There will be a prize for nature, action and wildlife. We would love to see some action photos that we can use in our competition – with people doing fun things around the cottage – swimming, waterskiing, sledding, sitting around the campfire etc. etc.
Email your pictures to: info@soyerslake.ca


---
Current Soyers Lake News
Soyers Lake 2015 Survey

(Added Nov 15, 2015)

Soyers Lake Fall 2015 Newsletter

(Added Nov 15, 2015)

2015 Soyers Lake Annual General Meeting

(Added July 15, 2015)

Minden Hills Passes New Noise By-Law

(Added October 21, 2013)

Septic System Video

(Added July 7, 2013)

Changes to the Trent Severn Waterway

(Added February 9, 2013)

Shoreline Tree Preservation By-Law

(Added November 14, 2012)

Low Impact Lake Recreation

(Added March 23, 2012)

The Importance of Calcium in our Lakes

(Added March 23, 2012)

It's All About the Water

(Added January 29, 2012)

As the Temperature Rises

(Added July 24, 2011)

Informational Cottage Posters

(Added June 16, 2011)

New SWAP SHOP area on this Website

(Added November 3, 2010)

New Members Only Features on this Website

(Added August 9, 2010)



Area News
---
Soyers Lake Activities - 2015
Annual General Meeting
The 2015 Annual General Meeting was held at the Haliburton Highlands Outdoors Association Fish Hatchery on Saturday July 11, 2015. Debbie Balika gave a presentation on Water Quality in Soyers Lake and you can view her presentation by CLICKING HERE (Requires a Powerpoint viewer)

Soyers Lake Bass Derby
We had several young anglers competing this year in our bass fishing competition. This years winners of the Bass Fishing Derby were presented with prizes at our Corn Roast on August 22. The winners of this years competition are first place, Sam Rutherford, second place, Marcus Leczek, third place, Callie Leczek and fourth place Jon Coccimiglio.

Fun Sail - Saturday August 1, 2015




Corn Roast - Saturday August 22, 2015
The 2015 Corn Roast was be held at the Haliburton Highlands Outdoors Association Fish Hatchery on Saturday August 22.

2014 Soyers Lake Photo Contest
The Winners were announced in 2015.
In the Scenery Category - Karen Doucette for Relections Soyers Lake
In the Wildlife Category - Glenn Ramsdale for Horse
In the Action Category - Terry Rutherford for Blue Heron Flying


Soyers Lake Golf Get Together
Unfortunately the Nine and Dine Golf Day was not held this year as we did not have enough golfers register to make it a viable event.
---
// *** BANNER ADs ***